Root Canal
Root canals are a common treatment done to eliminate tooth pain and save infected teeth. When the soft tissue, known as the pulp of the tooth, becomes inflamed, infected or is necrotic, it needs to be removed.
This inflammation, infection, or pulpal necrosis is caused by deep decay, repeated dental procedures on the tooth, or bacteria entering the pulp from a crack or chip. Cases of trauma or injury to the area can also be sources that negatively affect the pulp.
---
Why Do You Need a Root Canal?
Your dentist will remove the nerve tissue from inside the tooth, then clean, disinfect, and fill the area. If the affected pulp is not removed, the infected or dead nerve can cause infection to spread to the surrounding bone/tissue. This leads to pain, swelling, and further complications.
Signs You May Need a Root Canal
When feeling any sort of pain or discomfort in the mouth or jaw, it's best to get advise from a professional. Come visit our dental clinic if you're experiencing any of the following signs or symptoms:
---
Tooth pain

including sharp and intense or dull and constant

Throbbing

pain in tooth, jaw, or gums

Increased sensitivity

to hot or cold stimulus

Pain when biting

down on the tooth
Swelling or tenderness

in the gums

Increased pain

when lying down

Development of an abscess

on the gum near the affected tooth
How is a Root Canal Procedure Done?
Your dentist will evaluate your symptoms and identify the problem tooth. After completing a thorough examination and taking x-rays, your dentist may recommend a root canal treatment if the tooth is not too compromised. Root canals typically involve the following steps:
Your dentist will give you a local anesthetic to numb (or freeze) the area
A rubber dam will be placed around the infected tooth to protect the area during the procedure.
Next, your dentist will make an opening in your tooth to expose the root canal system and infected pulp.
A pulpectomy procedure is completed next, which is the process of removing the diseased tooth pulp. Using incredibly fine dental instruments, the pulp will be removed and the canal thoroughly cleaned.
After the root canal system has been cleaned, your dentist will fill the canal space either with a permanent filling material or with a disinfectant.
Lastly, your dentist will seal the opening of the tooth with a permanent or temporary filling.
Depending on your situation, your dentist may recommend additional procedures for tooth. In some cases, the tooth is no longer strong and will be prone to fracture. In these cases, a crown may be recommended as it can strengthen the tooth and prevent further complications.
---
Tips for Post Root Canal Care
Root canals have a very high success rate, however, root canalled teeth can still develop cavities and become re-infected. As such, proper at home care is vital to the success of your root canal. Here's how you can take care of your oral health following a root canal:
Brush your teeth twice a day using a fluoride toothpaste
Floss at least once a day
Go for regular dental check-ups and cleanings with your dentist and hygienist
Booking a Root Canal Consultation
If you're experiencing pain or discomfort in your mouth or jaw, it's best to seek professional help sooner rather than later. At Dr. Low Family Dentistry, we're here to help. Reach out today to book an appointment for a check-up at our Salmon Arm or Sorrento location.
Get In Touch
Our Testimonials


I recently switched to Dr Low's dental practice and I'm so happy that I did. I came to his clinic with some specific work that needed redoing and a lot of dental anxiety. I can honestly say that I haven't felt this comfortable in a dentist chair for a very long time. Dr Low obviously cares a great deal about his patients and the quality of the work that he does. He is gentle, attentive and thorough, and I am very happy with the care I've received. Really, everyone at the clinic has been great. Super helpful, supportive and informative. As an added bonus the actual cost of the work ended up being less than the estimate. Plus their COVID protocol includes HEPA air filtration. As a person with higher risk family members, this aspect is very important to me. I feel confident entrusting my future dental care to Dr. Low and his awesome team!

-Andy Anderson





I took my 8 year old son to Dr. Lows a couple of weeks ago. Dr. Low was kind, patient and very gentle. Brenda, the Hygienist, and my son had a great time during his cleaning and she was so wonderful with him. He even showed me some new brushing techniques. Huge raves to Dr. Low Family Dentistry.

-Kristy P.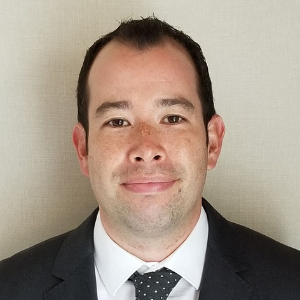 ---
Dr. Jonathan Low (Jon) was born and raised in Salmon Arm. Prior to attending dental school, he graduated with two degrees from the University of British Columbia: a Bachelor of Science in Cell Biology and Genetics (2004); and a Master of Science in Pharmaceutic Science (2007). He completed his Doctorate of Dental Surgery at New York University (2012) and was inducted into the Omicron Kappa Upsilon National Dental Honor Society.
Jon had the privilege of practicing for two years with his father, Dr. Cedric Low, who was a well-known dentist in Salmon Arm for more than 30 years. In 2014, Jon took over the practice after his father's passing.
Jon pursues ongoing continuing education in the form of dental study clubs, conferences, and discipline-focused dental courses.
Outside the office he enjoys spending time with his wife, Sarb, travelling, skiing, discussions about cars, and working out at the gym.
Dr. Jonathan Low Family Dentistry
(250) 832-2202
320 Ross Street NE,
Salmon Arm, BC
V1E 2T3
---
---
---
Sorrento Dental Clinic - Dr. Jonathan Low
(250) 675-4116
1223 Trans-Canada Highway,
Sorrento, BC
V0E 2W0
---
---
Schedule a Consultation Today
If you're experiencing pain or discomfort in your mouth or jaw, it's best to seek professional help sooner rather than later. At Dr. Low Family Dentistry, we're here to help. Reach out today to book an appointment for a check-up at our Salmon Arm or Sorrento location.
Get In Touch
---
See More customer Testimonials