Periodontal Treatments (Cleanings)
Periodontal treatments are very important to the upkeep of your gum and overall oral health. Regular cleanings by one of our dental hygienists, as well as proper home care such as brushing and flossing, can prevent periodontal diseases from developing.
During a periodontal treatment, your dental hygienist will thoroughly clean your tooth pockets to prevent damage to the periodontium (gingiva, periodontal ligament, bone). They will also look for signs of bacteria buildup, irritation, and disease.
---
Periodontal Disease
Periodontal disease, also known as gum disease, is a bacterial infection that affects the gums and in more severe cases, the bone surrounding the tooth. This can range in severity, from gum irritation (gingivitis) to more developed forms of infection which results breakdown of the periodontium, the supporting structures the teeth (periodontitis).
Periodontal disease - a term referencing both gingivitis and periodontitis - is a degenerative infection that is caused by a buildup of plaque. If not removed, this plaque hardens and become tartar (calculus), which increases bacteria buildup and can result in deepening of spaces between the tooth and gum, known as pockets. The deepening if these pockets is a indicator that the periodontium, and ultimately, the support for teeth is declining.
Symptoms of Periodontal Disease
---
Bleeding gums while brushing or flossing

Swelling, redness, or tenderness of the gums

Receding gum line or exposure of the tooth's root
Persistent bad breath

Discharge between teeth and gums (i.e., pus)

Loose or separated teeth
Diagnosing Periodontal Disease
---
To determine whether you have periodontal disease and to assess the severity of it, your dentist/dental hygienist may do the following:
Review your medical history. Our experienced dentists and dental hygienists will work closely with you to identify changes or abnormalities regarding your medical and dental health. To help determine potential causative factors that may contribute to your periodontal disease, your clinician will ask about your medical background, lifestyle and home care. Uncontrolled diabetes, daily habits such as smoking, and taking certain prescription medications can exacerbate periodontal disease.
Complete oral examination. During your cleaning, your dental hygienist will look for a buildup of plaque or tartar. This also involves checking for areas that bleed easily and areas of recession.
Measuring pocket depth. In a healthy mouth, gum pockets are typically between 1 to 3 millimeters in depth. Pockets deeper than 4 millimeters may be indicative of periodontitis. Your dentist or dental hygienist will measure this depth by placing a dental probe beside your tooth, underneath your gumline.
Taking x-rays. Periodontal disease can cause bone loss. To evaluate the severity of your case, your dentist or dental hygienist will take x-rays of your mouth, specifically in areas with deeper pocket depth.
Treatment Options
---
If you've been diagnosed with peridontal disease, there are a variety of treatment options available. Based on your medical history and the severity of your case, Dr. Low will work closely with you to identify the best treatment option. We will first explore the least invasive options, which are non-surgical.
---
Non-Surgical Treatments
If your periodontal disease is not advanced, the following less invasive procedures may be effective:
Tooth scaling. This procedure removes plaque and tartar from your teeth both above and below the gum's surface. Our team will use instruments, or an ultrasonic device to perform scaling.
Root planing. The goal of root planing is to smooth out the rough surfaces of the root. This creates a clean and healthy surface that helps the gum tissue reattach to the tooth. Root planing also discourages further tartar and bacteria buildup.
---
Surgical Treatments
If your gum disease is addressed early on, scaling and root planing may be the only treatment plan you need. However, more progressed cases of periodontal disease, may require more invasive treatments. Based on your specific case, a referral may need to be made to Periodontist (gum specialist) to help with your care.
Schedule a Consultation Today
If you're in need of a periodontal treatment (cleaning or evaluation), our trained, trusted, and professional dental team can help. Contact us to discuss your needs and concerns, so that we can determine the best course of action.
Get In Touch
Our Testimonials


I recently switched to Dr Low's dental practice and I'm so happy that I did. I came to his clinic with some specific work that needed redoing and a lot of dental anxiety. I can honestly say that I haven't felt this comfortable in a dentist chair for a very long time. Dr Low obviously cares a great deal about his patients and the quality of the work that he does. He is gentle, attentive and thorough, and I am very happy with the care I've received. Really, everyone at the clinic has been great. Super helpful, supportive and informative. As an added bonus the actual cost of the work ended up being less than the estimate. Plus their COVID protocol includes HEPA air filtration. As a person with higher risk family members, this aspect is very important to me. I feel confident entrusting my future dental care to Dr. Low and his awesome team!

-Andy Anderson





I took my 8 year old son to Dr. Lows a couple of weeks ago. Dr. Low was kind, patient and very gentle. Brenda, the Hygienist, and my son had a great time during his cleaning and she was so wonderful with him. He even showed me some new brushing techniques. Huge raves to Dr. Low Family Dentistry.

-Kristy P.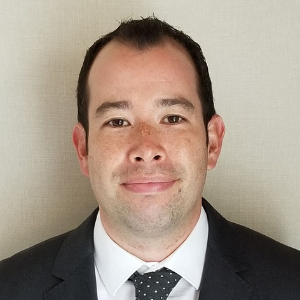 ---
Dr. Jonathan Low (Jon) was born and raised in Salmon Arm. Prior to attending dental school, he graduated with two degrees from the University of British Columbia: a Bachelor of Science in Cell Biology and Genetics (2004); and a Master of Science in Pharmaceutic Science (2007). He completed his Doctorate of Dental Surgery at New York University (2012) and was inducted into the Omicron Kappa Upsilon National Dental Honor Society.
Jon had the privilege of practicing for two years with his father, Dr. Cedric Low, who was a well-known dentist in Salmon Arm for more than 30 years. In 2014, Jon took over the practice after his father's passing.
Jon pursues ongoing continuing education in the form of dental study clubs, conferences, and discipline-focused dental courses.
Outside the office he enjoys spending time with his wife, Sarb, travelling, skiing, discussions about cars, and working out at the gym.
Dr. Jonathan Low Family Dentistry
(250) 832-2202
320 Ross Street NE,
Salmon Arm, BC
V1E 2T3
---
---
---
Sorrento Dental Clinic - Dr. Jonathan Low
(250) 675-4116
1223 Trans-Canada Highway,
Sorrento, BC
V0E 2W0
---
---
Schedule a Consultation Today
If you're in need of a periodontal treatment (cleaning or evaluation), our trained, trusted, and professional dental team can help. Contact us to discuss your needs and concerns, so that we can determine the best course of action.
Get In Touch
---
See More customer Testimonials