Other Treatments
An array of treatments are offered to accommodate every dental situation. Treatments such as bleaching, fitting for night or sports guards, and emergency dental services are available to our Salmon Arm and Sorrento patients.
---
Bleaching (Tooth-Whitening)
Tooth-whitening is a great way to improve the esthetics of your smile. Overtime, teeth become naturally stained, developing a yellow or sometimes brown tinge to them. Bleaching can remove tooth discoloration and staining, without restorative intervention.
How is Bleaching Done?
While over-the-counter teeth whitening products can remove some surface stains, professional whitening is the most effective solution to discolouration. Your dentist will work with you to find the proper solution to diagnose and treat your discolouration.
Products for tooth-whitening contain peroxide bleaching agents to remove internal discolouration and external stains. One of the better methods is a take-home bleaching option, where you're provided custom trays which can be loaded with a bleaching agent. These are made to be used over a period of months to years and provide a very controlled, consistent method to brighten your smile.
Emergency Dental Services
Unfortunately, emergencies happen. As such, we're always prepared for them when they do. If you have experienced a dental emergency and need immediate care, our team is here to help you.
---
What Constitutes a Dental Emergency?
Severity differs from case to case as people have different pain thresholds. While one person may put up with discomfort for days before seeking help, others may seek immediate help for an objectively minor issue. Nonetheless, if you're worried about your dental health, emergency dental services are available to treat such cases.
A dental emergency includes:
---
Persistent toothache, pressure, or temperature sensitivity

Pain keeping you from sleeping or eating

Trauma to the soft tissue of your mouth, tongue, lip, or gums

Swelling

Oral-facial trauma
Pain not soothed by over-the-counter pain medications

Knocked out tooth (or teeth)

Fractured or cracked teeth

Lost filling resulting in pain

Prolonged or uncontrollable bleeding
Night Guard
A nightguard is prescribed to patients to help treat bruxism, commonly known as teeth grinding or clenching. Grinding/clenching your teeth at night can be incredibly detrimental to the health of your teeth and surrounding hard and soft tissue.
Night grinding/clenching can lead to premature breakdown of your teeth, sometimes resulting in tooth loss if not properly treated. It can also cause TMJ disorder, where the joints and/or muscles on one side (or both) of your jaw becomes irritated and inflamed. TMJ disorder can affect your ability to talk, chew, smile, swallow, and in extreme cases, breathe.
---
Sports Guard
If you participate in recreational sports or athletic programs, it's important to protect your mouth. Sports guards are a custom-made dental appliance to protect your teeth during impact sports. Designed to protect your upper row of teeth, sports guards create a barrier between your teeth and sources of impact.
When worn during sports, these guards can prevent unnecessary tooth damage, cuts, and bruising. They also minimize your risk of experiencing jaw fracture, concussion, and craniofacial injuries.
Consultations for Treatments
When looking for dental treatments, our team at Dr. Low Family Dentistry have the solutions for you. Our commitment is to provide quality, effective, and comfortable care in Salmon Arm and Sorrento. Contact us today to book your consultation.
Get In Touch
Our Testimonials


I recently switched to Dr Low's dental practice and I'm so happy that I did. I came to his clinic with some specific work that needed redoing and a lot of dental anxiety. I can honestly say that I haven't felt this comfortable in a dentist chair for a very long time. Dr Low obviously cares a great deal about his patients and the quality of the work that he does. He is gentle, attentive and thorough, and I am very happy with the care I've received. Really, everyone at the clinic has been great. Super helpful, supportive and informative. As an added bonus the actual cost of the work ended up being less than the estimate. Plus their COVID protocol includes HEPA air filtration. As a person with higher risk family members, this aspect is very important to me. I feel confident entrusting my future dental care to Dr. Low and his awesome team!

-Andy Anderson





I took my 8 year old son to Dr. Lows a couple of weeks ago. Dr. Low was kind, patient and very gentle. Brenda, the Hygienist, and my son had a great time during his cleaning and she was so wonderful with him. He even showed me some new brushing techniques. Huge raves to Dr. Low Family Dentistry.

-Kristy P.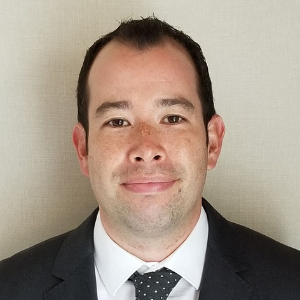 ---
Dr. Jonathan Low (Jon) was born and raised in Salmon Arm. Prior to attending dental school, he graduated with two degrees from the University of British Columbia: a Bachelor of Science in Cell Biology and Genetics (2004); and a Master of Science in Pharmaceutic Science (2007). He completed his Doctorate of Dental Surgery at New York University (2012) and was inducted into the Omicron Kappa Upsilon National Dental Honor Society.
Jon had the privilege of practicing for two years with his father, Dr. Cedric Low, who was a well-known dentist in Salmon Arm for more than 30 years. In 2014, Jon took over the practice after his father's passing.
Jon pursues ongoing continuing education in the form of dental study clubs, conferences, and discipline-focused dental courses.
Outside the office he enjoys spending time with his wife, Sarb, travelling, skiing, discussions about cars, and working out at the gym.
Dr. Jonathan Low Family Dentistry
(250) 832-2202
320 Ross Street NE,
Salmon Arm, BC
V1E 2T3
---
---
---
Sorrento Dental Clinic - Dr. Jonathan Low
(250) 675-4116
1223 Trans-Canada Highway,
Sorrento, BC
V0E 2W0
---
---
Schedule a Consultation Today
When looking for dental treatments, our team at Dr. Low Family Dentistry have the solutions for you. Our commitment is to provide quality, effective, and comfortable care in Salmon Arm and Sorrento. Contact us today to book your consultation.
Get In Touch
---
See More customer Testimonials