Fixed Prosthodontics (Crown and Bridge)
Both crowns and bridges are forms of fixed prosthodontics. Unlike removable devices such as dentures, crowns and bridges are cemented onto existing teeth, removed only by a dentist if required to do so.
How Do Crown's Work?
Crowns are used to treat teeth that have become damaged through decay, injuries, or wear.
What exactly is a crown? A crown is a tooth-shaped "cap" that is used to cover a damaged tooth, fitting like a snug hat. Not only do crowns strengthen a damaged tooth, but they also improve its appearance, shape, and alignment. To increase stability, the dental crown is cemented into place, completely covering the visible areas of the tooth.
---
Why Are Dental Crowns Used?
There are several reasons your dentist may recommend a crown, including:
---
Protection

If a tooth becomes weak, cracked or has large filling, crowns can prevent further damage and hold the tooth together.

Restoration

Dental fillings have their limitations. Severely worn or broken teeth can have their function and esthetic recovered with a crown.

Esthetic

Crowns are often used to cover misshapen or severely discoloured teeth.

Alignment

Crowns can sometimes be used to improve one's bite

Root canals

If you've been treated with a root canal, a crown is sometimes placed on the root canalled tooth for protection

Implants

Implants are sometimes restored with crowns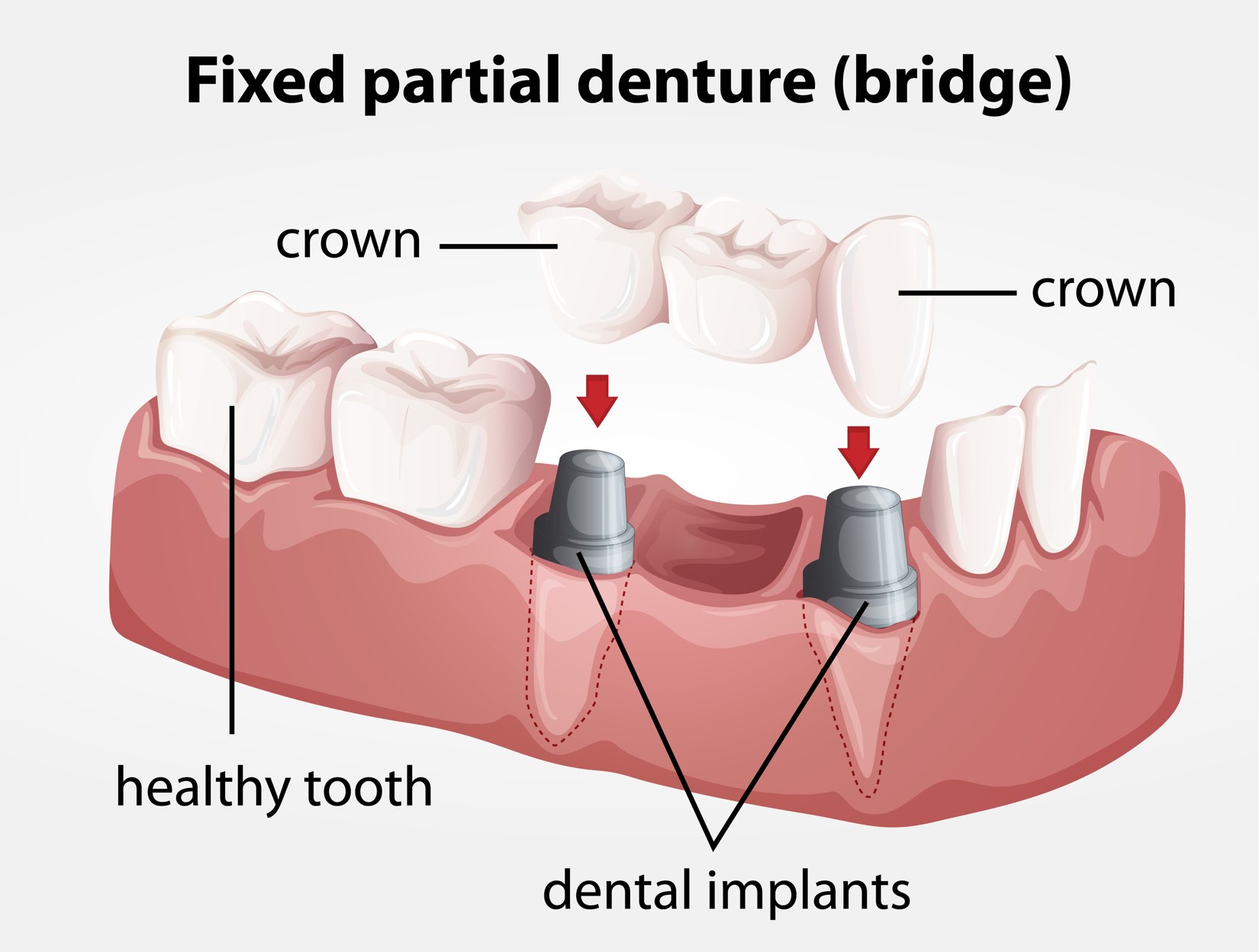 How Do Bridges Work?
Bridges are used to fill the gaps caused by missing teeth. A dental bridge is typically made from a series of crowns that are attached to each other, and are cemented to teeth on either side of a existing space.
Where are Dental Bridges Used?
Dental bridges are used to replace a missing tooth or a row of teeth. Empty spaces between teeth can cause:
Bite problems
Chewing difficulties
Pain from added stress on existing teeth and jaw
Decline in esthetics
Decreased confidence
---
How Long Do Crowns and Bridges Last?
Fixed prosthodontics can last a very long time; however, they do occasionally come loose or fallout. Tooth decay, which undermines and crown or bridge, is a major causative agent for their replacement or loss. To help maintain a long-lasting fixed dental prosthetic, you can practice every day oral health. Daily flossing and brushing your teeth with a fluoride toothpaste twice a day, can help keep your gums and teeth healthy. Regular check-ups at our dental clinic can ensure that your fixed dental prosthetic is properly maintained.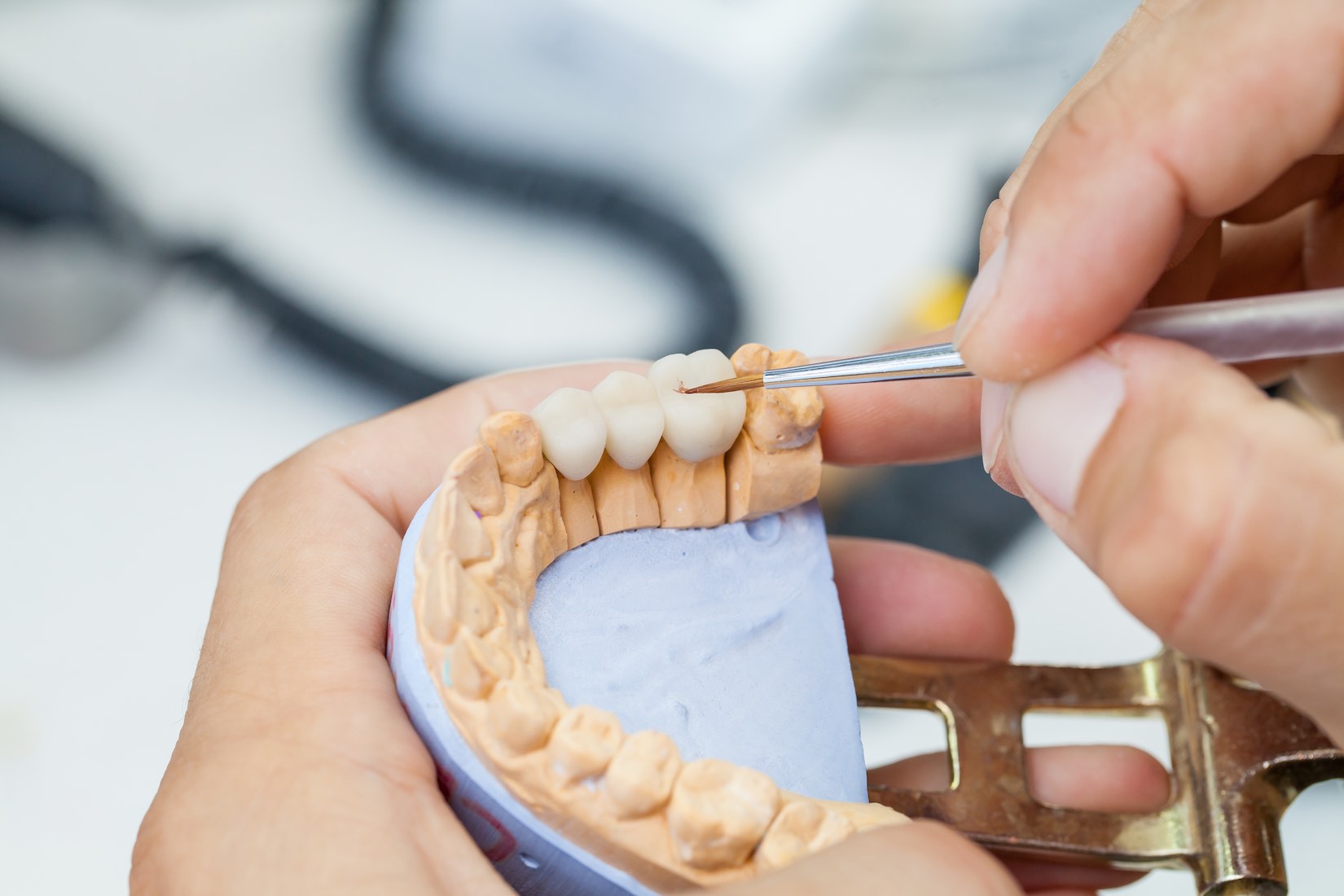 Consultations for Fixed Prosthodontics
If you're in need of a crown or bridge, our team is here to help. To book a consultation with our dental team, contact us at either our Salmon Arm or Sorrento location. We look forward to serving you.
Get In Touch
Our Testimonials


I recently switched to Dr Low's dental practice and I'm so happy that I did. I came to his clinic with some specific work that needed redoing and a lot of dental anxiety. I can honestly say that I haven't felt this comfortable in a dentist chair for a very long time. Dr Low obviously cares a great deal about his patients and the quality of the work that he does. He is gentle, attentive and thorough, and I am very happy with the care I've received. Really, everyone at the clinic has been great. Super helpful, supportive and informative. As an added bonus the actual cost of the work ended up being less than the estimate. Plus their COVID protocol includes HEPA air filtration. As a person with higher risk family members, this aspect is very important to me. I feel confident entrusting my future dental care to Dr. Low and his awesome team!

-Andy Anderson





I took my 8 year old son to Dr. Lows a couple of weeks ago. Dr. Low was kind, patient and very gentle. Brenda, the Hygienist, and my son had a great time during his cleaning and she was so wonderful with him. He even showed me some new brushing techniques. Huge raves to Dr. Low Family Dentistry.

-Kristy P.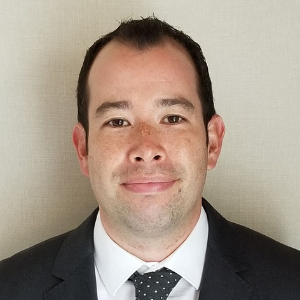 ---
Dr. Jonathan Low (Jon) was born and raised in Salmon Arm. Prior to attending dental school, he graduated with two degrees from the University of British Columbia: a Bachelor of Science in Cell Biology and Genetics (2004); and a Master of Science in Pharmaceutic Science (2007). He completed his Doctorate of Dental Surgery at New York University (2012) and was inducted into the Omicron Kappa Upsilon National Dental Honor Society.
Jon had the privilege of practicing for two years with his father, Dr. Cedric Low, who was a well-known dentist in Salmon Arm for more than 30 years. In 2014, Jon took over the practice after his father's passing.
Jon pursues ongoing continuing education in the form of dental study clubs, conferences, and discipline-focused dental courses.
Outside the office he enjoys spending time with his wife, Sarb, travelling, skiing, discussions about cars, and working out at the gym.
Dr. Jonathan Low Family Dentistry
(250) 832-2202
320 Ross Street NE,
Salmon Arm, BC
V1E 2T3
---
---
---
Sorrento Dental Clinic - Dr. Jonathan Low
(250) 675-4116
1223 Trans-Canada Highway,
Sorrento, BC
V0E 2W0
---
---
Consultations for Crowns & Bridges
If you're in need of a crown or bridge, our team is here to help. To book a consultation with our dental team, contact us at either our Salmon Arm or Sorrento location. We look forward to serving you.
Get In Touch
---
See More customer Testimonials