Dr. Jonathan Low Family Dentistry
---
Trusted Dentists in Salmon Arm, BC
At Dr. Jonathan Low Family Dentistry, we believe in providing comprehensive affordable dental care for you and your family. We pride ourselves in offering friendly services in a professional environment that takes into consideration the unique needs of each individual guest. Let us work with you to determine the best course of treatment while considering your budget, goals, and medical history.
Address: 320 Ross St NE, Salmon Arm, BC V1E 2T3
Phone: (250) 832-2202
---
---
Dental Services in Salmon Arm, BC
---
Dr. Jonathan Low Family Dentistry is proud to offer a full range of dental treatment services for Salmon Arm residents, including:
New Patient Exams and Dental Check-Ups
To best suit your dental needs, you will receive a comprehensive exam to evaluate appropriate treatment options. In doing this, both the treatment outcomes and financial impacts will be considered. Should you have any specific dental goals, please let us know so that we can work together to reach your optimal oral health.
Periodontal Treatments
(Dental Cleanings)
Dental cleanings are vital to upkeep oral care. Our highly skilled dental hygienists will clean, polish, and floss your teeth, as well as apply a fluoride treatment if needed. They will also advise on how to optimize your at-home oral hygiene routine. Following the cleaning, a dentist may examine your teeth to see if an additional treatment plan is required.
Restorations
(Dental Fillings)
Commonly referred to as "fillings," dental restorations are placed for several reasons. This procedure is often utilized to treat tooth decay (cavities), defective fillings, or in situations where the teeth may have been impacted by trauma. Composite (white fillings) and amalgam (silver fillings) are the most common type of dental filling.
---
Fixed Prosthodontics
(Crown And Bridge)
Dental crowns are put in place to protect teeth that have been weekended, sometimes by root canals or if treated with large fillings. They also restore worn or fractured teeth and can also be used to improve cosmetics. Crowns are a hollow cap-like apparatus that are placed over a tooth to restore both the tooth's function and esthetic. A dental bridge is a prosthesis used when one or more missing teeth needs replacing. A bridge is a series of crowns that are fused together and anchored by the surrounding teeth on either side of the space. As both dental crowns and bridges are cemented in place, they are a permeant, non-removable option.
---
Removable Prosthodontics
(Complete And Partial Dentures)
Complete dentures are designed to restore both function and esthetics for patients who are missing all of their natural teeth in a given arch. This type of denture is held in place by suction and can be used in combination with dental implants for a higher level of stability and comfort. Partial dentures are for those who are missing only select teeth in an arch. In combination with your natural teeth, this type of denture can also restore lost function and esthetics. As both complete and partial dentures are removable, they are a terrific removable option for patients.
---
Oral Surgery
(Tooth Extractions)
There are a variety of reasons oral surgery may be necessary. Depending on the circumstances, both children and adults may require a tooth extraction. This can be due to extreme tooth decay, infection, or irreparable damage. Some oral surgery is also recommended as a preventative measure, such as in the case of wisdom teeth. Understandably, a common concern amongst patients is the pain associated with this type of procedure. To minimize pain and discomfort, a local anesthetic is administered. Dr. Jonathan Low is skilled at providing a caring and comfortable environment for his patients.
---
Root Canals
While a root canal may sound like an intimidating procedure, it is generally not a cause for concern. Root canals are performed on teeth that have an infected or inflamed nerve. This procedure involves cleaning and disinfecting the inside of the tooth by removing the affected nerve/ pulp. Following the procedure, the tooth is sealed, filled, and in some cases may require a crown. These common procedures can often be performed in under 90 minutes.
---
Dental Implant Restoration
If you're wanting to replace missing teeth, dental implants are growing in popularity. Each of the dental implants acts as root for the tooth.. Dental implants can be used to support crowns, bridges, and dentures.
---
Bleaching
(Teeth Whitening)
By applying bleach to the teeth, this cosmetic procedure can provide a brighter looking smile. Through ageing and the consumption of certain foods and beverages, your teeth experience levels of discolouration and staining overtime. While teeth whitening can assist in lightening the appearance of your teeth, those with restorations and fixed/ removeable protheses will not benefit from these bleaching procedures.
---
Night Guards
A night guard is an appliance used to prevent both clenching of the jaw and grinding of the teeth. During your appointment, a dental professional will make impressions as well as a bite registration to create a night guard that is unique to your teeth and mouth.
---
Sports Guards
In high impact sports, a sports guard is strongly recommended to protect the teeth and mouth from unnecessary injury and damage.
---
Emergency Dental Services
While we strive to take preventive measures when it comes to your oral health, emergencies still happen. Should you or a family member require prompt treatment, Dr. Jonathan Low is here to support you. Through Monday to Friday, we will make every effort to accommodate your dental needs. Should an emergency occur outside our working hours, please call the on-call dentist at (250) 804-9140.
Why Choose Dr. Jonathan Low Family Dentistry?
A Salmon Arm native, Dr. Low is proud to serve the same community as his father, Dr. Cedric Low, who was a beloved dentist in Salmon Arm for more than 30 years. Choosing Dr. Low's Salmon Arm dental office for your dental needs is an easy way to ensure that your family receives the best-personalized treatments at the highest of standards. Your treatment goals, medical background, and dental budget are our top concerns.
---
---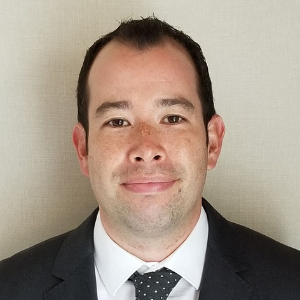 Dr. Jonathan Low
---
Dr. Jonathan Low has almost ten years of experience in the dental field. He is a professional and experienced dentist. Dr. Low continually pursues dental study clubs, conferences, and discipline-focused dental courses to provide the latest techniques to his patients.
Learn more about our dentist